| 4 MIN READ
Run the Benefits Administration Reports You Need
Every HR professional loves running reports, right? Well, maybe not every HR pro—and especially not when the process is manual, or uses clunky technology.
Save time when you run benefits reports
Is the act of running benefits reports consuming too much time in a day that's already busy enough?
Doing away with running benefits reports would be great. But as an HR professional, you know that's not an option.
According to a 2017 Society of Human Resource Management (SHRM) report, organizations are increasing their benefits offerings in order to stay more competitive in today's hiring environment. As SHRM points out, health and wellness benefits are among the most likely to experience growth (22% and 24%, respectively).
Therefore:
Benefits reports can provide important insights that help company leaders make key decisions related to your organization's benefits package.
And, as an administrator, you can look good when you share valuable data that helps highlight trends, issues, and opportunities.
That's where benefits administration software can come in handy.
Benefits administration software can help organizations handle many of the tasks involved with managing group employee benefits. This includes helping HR professionals gain some of their time back when it comes to running reports. As a BeneTrac administrator, you can access and share data that helps drive key business decisions. Request a demo, and learn more.
Request your demo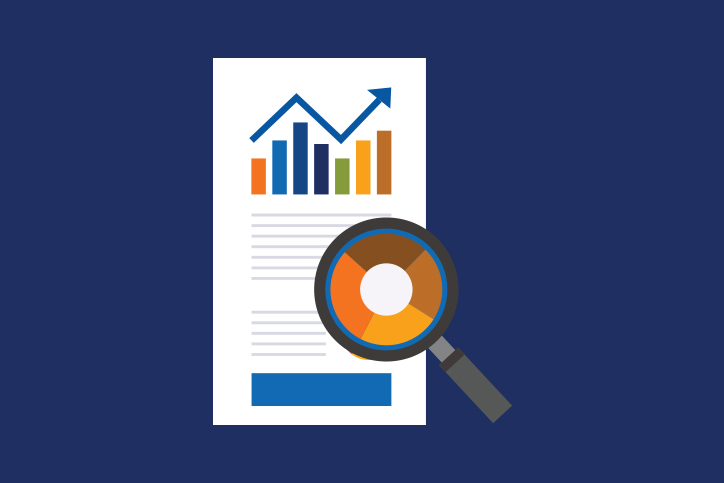 Customize your benefits reporting
Running HR reports is not a cookie-cutter situation. And no matter what type of system you're using, you shouldn't feel like you're stuck in template prison.
Ideally, your benefits administration software provides the tools you need to create custom reports that deliver essential, business-driven data.
Here are three ways that simplifying the way you generate and share benefits reports can help turn the HR department into an even more powerful organizational resource.
1. Be proactive
Create customized reports based on up-to-the-minute information.
Identify trends, track usage, and much more, all toward helping to simplify your company's benefits administration.
Stay ahead, and avoid playing catch-up with your reporting.
2. Work more strategically
Simplify the way you manage your company's benefits information, no matter what size your organization is.
Create reports for workforce planning, PTO usage, medical leave, and changes to enrollment and employee classifications.
Take advantage of a secure, central location to store and access employee data and information.
3. Help your organization stay legally compliant
Benefits administration software can also help simplify end-of-year, ACA reporting.
Generate automated reports that help ensure your organization is meeting Equal Employment Opportunity Commission (EEOC), and Employee Retirement Income Security Act (ERISA) guidelines.
What types of reports do you need to run?
Here's a look at two of the most common, and how benefits administration software can support your efforts.
Deduction report
Automatically create a deduction report and send it to your company's internal payroll contact.
The deduction report typically contains the employee payroll ID, deduction code, and deduction amounts. 
Your benefits administration software can also include demographic information.
Set your software to send the file when deductions occur. The report will reflect appropriate effective dates based on life events and pay-cycle.
This report can help eliminate manual entry of payroll records, and improve errors and redundancies.
Retro report
The retro report details any changes you have processed, with an effective date prior to the start of the current pay period, and made since the last payroll file.
The retro report identifies the employee, corresponding demographics, and historical deduction information.
You may need to work with your payroll vendor to manually add these deductions.
The report will also include a warning that indicates any gaps in employee data.
Whether you need to generate reports to support workforce planning, plan reviews and renewals, or track approvals, being able to generate, customize, and share insightful reporting can be a boost to your department, and your organization.
Benefits administration software that includes data management tools can help take the guesswork—and the paperwork—out of running reports. Identify the benefits that provide the most value to employees, communicate the data, and help your organization control costs. Contact a BeneTrac representative today to learn more.
Contact Us