| 6 MIN READ
Simplify COBRA Administration
Health insurance is among the most important benefits that any employer can offer their employees. By sponsoring a group health plan, you can help pave the way for employees and their families to manage their medical and health-related needs. And administering COBRA coverage after a qualifying event is part of this commitment.
Most employer-sponsored health plans must comply with 1974's Employee Retirement Income Security Act (ERISA).
The law helped set standards that continue to protect employees today. And, a little more than a decade later, congress amended the act via the Consolidated Omnibus Budget Reconciliation Act (COBRA).
What is COBRA?
When employees are terminated, or when a family member loses coverage, they might be eligible to maintain coverage under a company's group health plan for a limited time.
Typically, COBRA applies to private-sector employers that offer health plans, and have at least 20 employees for more than half of its business days in a calendar year.
COBRA also applies when state or local government agencies sponsor a health plan.
Other than termination, other qualifying events or circumstances include things like voluntary job loss, reduced hours, death, or divorce. 
It's not mandatory for employees to say yes to COBRA. They can choose whether or not to continue their current group health benefits.
Individuals that choose to accept COBRA may have to pay as much as 102% of the cost of the plan.
What are the costs of COBRA non-compliance for employers?
COBRA non-compliance can leave you exposed to a number of fines and penalties, including things like IRS excise taxes, Department of Labor lawsuits, and ERISA fines.
A few specific penalties break down as follows:
$100 per beneficiary, and $200 per family for each day during a "non-compliance period," per IRS code.  
$110 per day, per qualified beneficiary, for failure to provide required notices, per ERISA.
Legal fees, court costs, and medical claim payments incurred by a qualified beneficiary, also per ERISA.
For any benefits administrator, it can be tricky to manage benefits for active employees. When you're also keeping track of former employees, something that is already time consuming can become a major challenge—not to mention more stressful.
However, benefits administration software can help you cut back on the stress, and navigate various COBRA challenges.
When an employee loses coverage, deciding whether or not to elect COBRA can be daunting. Employers have challenges too. Benefits administration software such as BeneTrac can help simplify COBRA administration, especially when it comes to timing and communication. Request a demo, and learn more.
Request your demo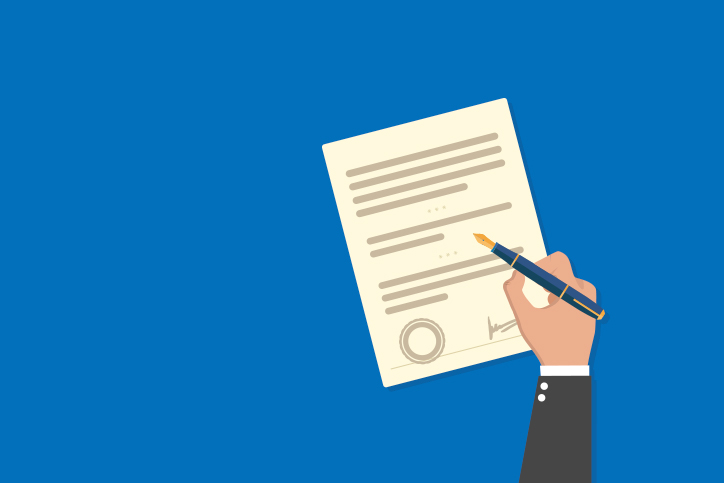 Navigate COBRA administration and compliance
As with most federal laws, timing plays a big role in COBRA administration. The U.S. Department of Labor's COBRA schedule is very specific:
The plan administrator has to notify all new enrollees on a health plan of their right to COBRA continuing coverage at the time of enrollment.
When an employee has a qualifying event, a company has 30 days to notify its plan administrator of the change in the employee's status. If the employee's family member experiences a qualifying event, it's up to the employee or beneficiary to notify the administrator.
Once the employee, or beneficiary, receives a COBRA Election Notice from the plan administrator, they have 60 days from the date of the notice's postmark to choose whether or not they want COBRA continuation coverage.
If the individual chooses COBRA, they must submit the forms back to the plan administrator.
It seems easy, right? Unfortunately, lawsuits related to COBRA happen frequently due to timing and clarity of communication.
Your benefits administration software can help you stay ahead of timing and communication.
Your software's administrative tools can help you comply with the steps involved in setting up and administering COBRA, including:
Tracking terminations, and using this information to trigger when it's time to set up COBRA.
Sending important notices to qualified employees.
Receiving and remitting payments you receive from participants.
Tracking COBRA completion dates.
Let individuals know about open enrollment.
The qualified individual could choose COBRA coverage for up to 36 months, depending on the qualifying event. That means they could go through one or two open enrollment periods.
Rely on your benefits administration software as you would when supporting your current employees. For instance, your software can send out alerts that open enrollment is approaching.
Communicate changes to the plan ahead of open enrollment.
Provide the convenience of a web-based, self-service solution through which individuals can access and update their personal information.  
Make it easy for individuals who choose COBRA coverage to find answers via online portals, chat features, or direct links to the plan's carrier.
Offering COBRA coverage is an extension of how you take care of your employees, even after they've left the company. Your benefits administration software can provide the assistance you need in order to simplify the administrative steps.
In addition to COBRA, many states have laws that require health insurance continuation. BeneTrac can help you set up and administer your state and federal continuation programs, process participant payments, send notices, and access plan information. Contact a BeneTrac representative today to learn more.
Contact Us