| 3-5 MIN READ
Three Strategies to Help Control Health Care Costs
Finding ways to control health care costs, while still offering a competitive benefits package, is a major concern for many employers. According to recent data, the average annual premium for employer-based family coverage is nearing $20,000, with costs rising 5% per year. Meanwhile, annual single coverage costs are closing in on $7,000, and are rising 3% per year.
Controlling Health Care Costs
To avoid getting buried by health care costs, employers are looking for ways to make big and small changes. Some are exploring options that include shared costs with employees, like offering high-deductible health plans, or doing away with key benefits. 
Below, we'll explore three strategies that can help your organization manage your health care costs, without eroding the quality of your plans, or asking employees to take on more of the cost burden.
Regardless of costs, your benefits program can play a major role in your effort to recruit and retain workers. Using a cloud-based benefits administration tool like BeneTrac can help your employees get more out of the benefits they have. Learn more.
Request your demo
Manage Costs Without Cutting Quality
Rising health care costs can put considerable financial and emotional stress on employers.
For one, some organizations find it necessary to cut other types of employee-friendly benefits in order to put more money toward health care.
Meanwhile, in a candidate-driven hiring environment, employers feel pressure to offer competitive packages that employees and candidates find affordable and attractive.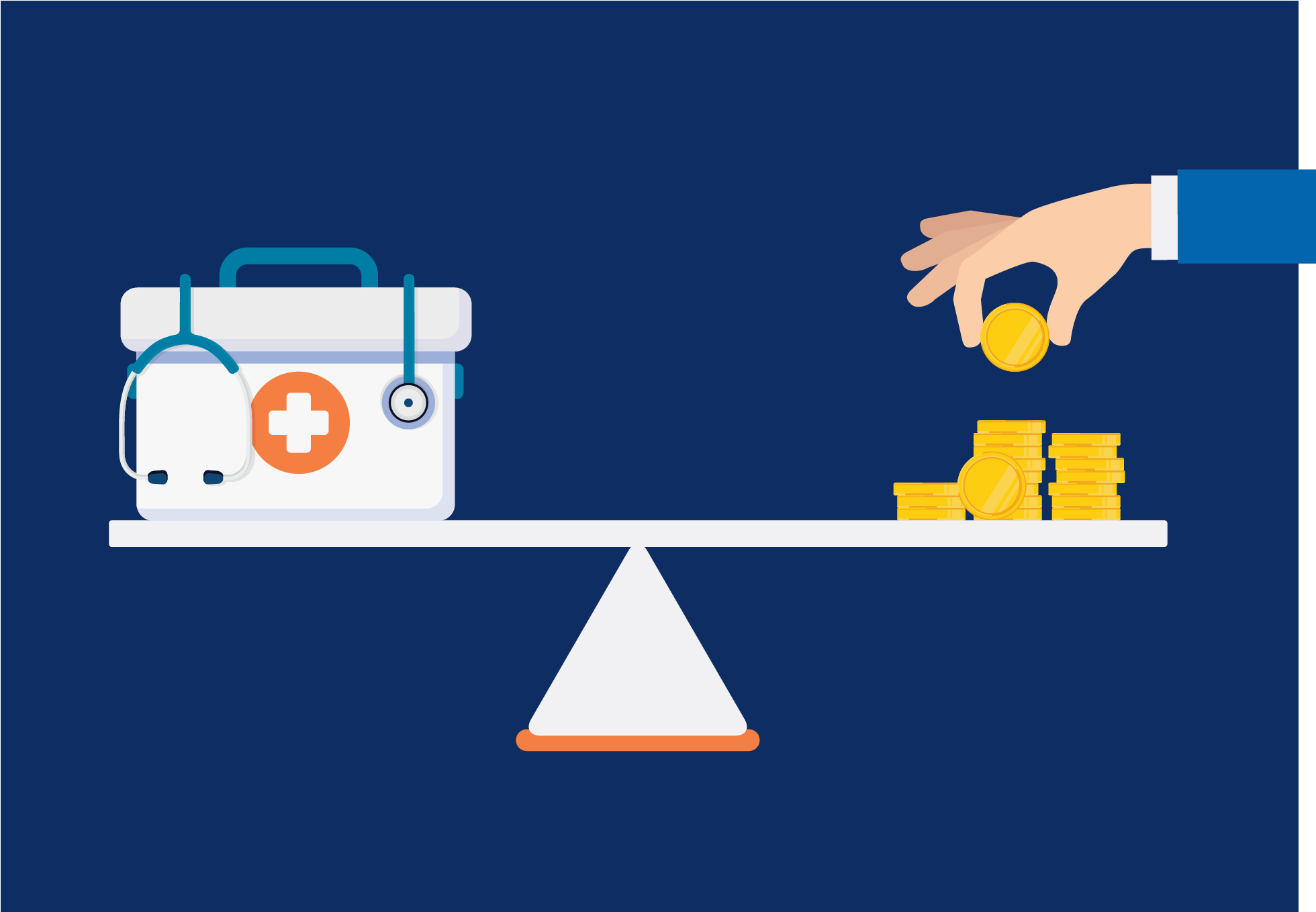 Rather than pass stress onto employees in the form of increasing their out-of-pocket costs, some organizations are exploring their health care plan from as many new angles as possible. In doing so, they're discovering new strategies that may help lower their bills. Three such strategies include the following:
1. Revisit your pharmacy and drug benefits
The rise in pharmaceutical spending has been a major concern for organizations and employees for years. Are there ways to manage specialty pharmacy spending? Some organizations believe there are.
You might be able to offset specialty pharmaceutical costs based on the site of care, because the location where pharmaceuticals are administered can impact costs. For instance, when pharmaceuticals are administered at a doctor's office, or via at-home care, costs are generally less expensive than when administered at a hospital.
Examining what you spend on specialty drugs is another way to help curtail overall health care costs. This includes the use of what's known as biosimilars, which mimic drugs for certain diseases. While biosimilars are a fairly new approach, having been approved in the U.S. in 2015, advocates believe they can eventually help lower pharmaceutical costs.
2. Focusing on integrated wellness programs
Many of today's workers want employers to encourage and support physical, emotional, social, and even financial health. Is it possible to cut health care costs, while also enhancing the wellness of your employee population? Many organizations are finding ways to do just that.
Some employers are building highly integrated strategies that take a more holistic approach to the emotional health of employees. This includes programs that help employees minimize at-work stress, avoid burnout, improve nutrition, and get proper sleep and rest.
Employers are also putting new emphasis on encouraging employees to use vacation and personal days, rather than hoard their PTO. When the importance of taking time off is a culturally accepted norm at your workplace, employees can more readily see the importance of recharging their batteries, rather than constantly trying to power through.
3. Find answers via workforce data
Looking for answers in workforce data isn't a new concept. Plenty of organizations turn to workforce data to  help with hiring, retention strategies, and even culture building. The same is true for looking for ways to manage health care costs.
Some organizations make it a habit of evaluating claims data and employee feedback on an annual basis, often a few months before open enrollment. This information can help steer organizations toward new initiatives that will enhance their employees' health and wellness, while also reflecting the way that their employees consume health care benefits.
If you haven't done a deep dive into your data, or aren't sure how to start, formal surveys, or even informal conversations, can help you get going. Employees generally like having an opportunity offer feedback about their benefits. You can use this information to get a better sense of the types of benefits that people want, as well as the ones that might be extraneous.
Health care costs are not going to come down on their own. More than ever, it's essential for organizations to take a proactive approach to controlling costs, without passing the price burden on to your employees.
As your go-to benefits administration software, BeneTrac can help enhance the way your employees engage with your benefits, while helping save time for your HR and benefits administration teams. Contact a BeneTrac representative, and find out how we can help support your efforts.
Request your demo