| 5 MIN READ
Three Ways Employers Can Get More for Their Health Care Dollars
Employees care about employer-sponsored health plans. Plenty of workers across the country look to health care benefits when they're deciding whether or not to take a new job, or stay with their current employer. How can employers manage costs associated with premiums?
Rising Costs of Health Insurance Premiums
Most employers understand how important health care benefits are, not only as a strategic recruitment tool, but also to help maintain a healthy and engaged workforce. And right now, organizations of all sizes are paying more toward insurance premiums than ever before.
The average annual plan premium for employer-based family coverage was nearly $20,000 a year ago.
Premiums for single coverage were nearly $7,000.
Average costs for premiums are rising five-percent annually.
As an employer, how can you continue to offer the type of health care coverage that employees want when costs are on the rise? Keep reading to discover three ways you can stretch your dollars and get more out of your health care plan.
Your employer-sponsored health plan can be a strategic recruiting and retention tool, but managing costs can be tricky. Find out how benefits administration software like BeneTrac can help you and your employees get more out of your benefits program.
Request your demo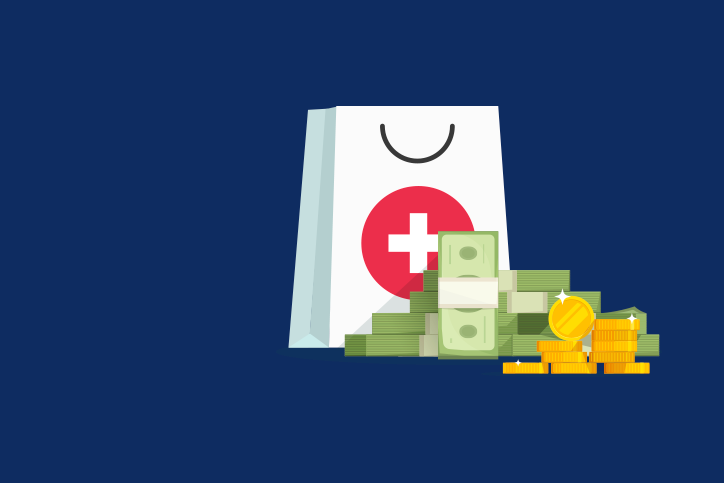 For some employers, the way to control health care spending is to cut options, or only offer high deductible plans. When you limit employee options like this, you could be hurting your retention or recruiting strategy.
Here are three ways you can update your plan design to help keep employee's happy.
1. Consider a wellness program
Many health care plan designs include wellness options. The benefits they provide can make a huge impact across your employee population.
Many wellness programs include reduced costs for gym memberships, yoga, or fitness training.
Some also offer incentives for making healthy lifestyle choices, tracking your steps, or even starting a nutrition plan.
As a recruitment tool, a wellness program can communicate to job candidates that you care about your employees staying healthy. 
Another perk of a wellness program is the fact that it can help your workers stay healthier, and need fewer sick days.
This can pay dividends all year round, and help you avoid workflow issues or health-related absenteeism at busy times.
A wellness program can also be a great way for employees to engage with their benefits when they're not sick.
2. Give employees new ways to get more out of their benefits
Many of today's workers are savvy health care consumers. They understand the need for benefits, and they know that there are plenty of resources and ways that they can engage with their health before they go to the doctor or hospital.
How does your current plan stack up when it comes to options like nurse advice lines, and telemedicine?
Many workers turn to nurse advice lines when they have questions they can't answer on their own, but aren't sure if they want to go to the doctor or the hospital. This type of 24-hour support can help employees get answers.
Another popular option is telemedicine. Health care professionals can evaluate, diagnose and even treat online or by telephone. More than 60% of employers offer plans that include telemedicine options.
Much like nurse advice lines, telemedicine provides 24-hour support, and can help clarify whether or not one of your workers needs urgent or emergency care.
3. Review existing workforce information
Your benefits data has a story to tell.  Are you listening? 
Delving into your benefits data can tell you what type of issues are coming up for employees. Your benefits data can also help you determine:
How well different health-related initiatives are faring, or fared in the past.
If your benefits program still matches your company culture.
Whether your employees can access information they need, start a claim, pay a bill, or update their enrollment status. 
Which benefits are most popular among your employee population.
In the end, your data can help you enhance your benefits communication strategy, review new carriers, or upgrade your benefits administration software.
Self-service benefits administration software can save HR time, and give your employees new way to engage with benefits.
Employees can use benefits portals to access their benefits, update personal information, and find out more about options that their plan offers.
Most executives expect that the cost of providing health care benefits will continue to rise. As they do, there's never a wrong time to review your plan design, and consider other ways to help you and your people get more out of what you spend.  
The way you administer and communicate your benefits program in support of your employees can help you get more for every health care dollar. Learn how BeneTrac can help you support a healthy workplace. Contact a BeneTrac representative for a consultation.
Contact Us