| 3 MIN READ
Put Last Year's Open Enrollment Data to Work
Have you successfully put last year's open enrollment in the rearview mirror? Congratulations. Before you get too far down the road, you might want to pull over, or even circle back. After all, a lot of what happens with benefits administration is cyclical. Last year's data, along with some fresh conversations, can help you prepare for what's ahead.
Learning from Last Year's Open Enrollment
No matter what word you use to describe last year's open enrollment—stressful, difficult, fast, easy—now can be an ideal time to revisit the lessons you learned, and the data you gathered.
Doing so can be the key to enhancing the way you manage benefits this year, whether that involves launching a new communications strategy, exploring different carriers, or investing in benefits administration software.
And, even if this year's plan is to maintain the status quo—and that's fine if it is—exploring the data while it's fresh can be a good way to put a capstone on the open enrollment experience.
Below, we've outlined a few steps to consider in order to put last year's open enrollment data to work this year.
Was last year's open enrollment stressful for employees or administrators? It could be a sign of other issues in your benefits administration program. Take the BeneTrac Benefits Quiz, and discover if your benefits are on track.
Request your demo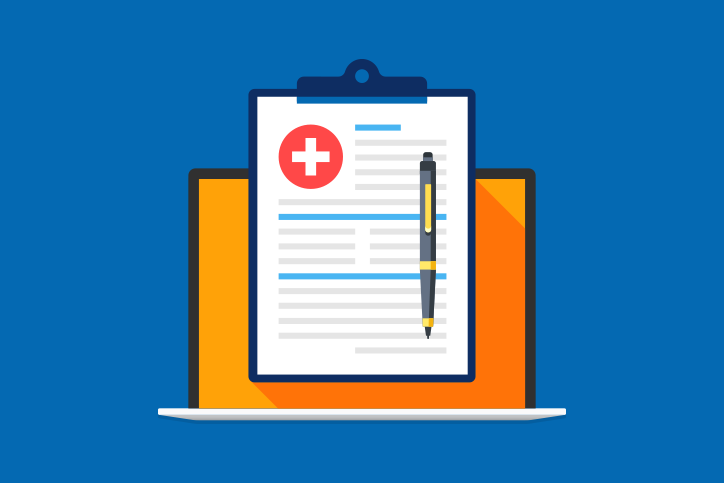 Your Employee Benefits Picture
When it comes to employee health benefits, it's never too early to make note of the things that worked, or to examine the things that didn't, related to last year's open enrollment.
It's a way to explore issues related to timing, announcements, ease of access, simplicity, or other insights that employees might have shared, or that you noted.
No open enrollment period happens in a vacuum.
Open enrollment is part of a broad continuum related to how you manage and administer employee health benefits throughout the year. Therefore, it's never a one and done. By reviewing feedback and lessons you learned, you can enhance the way you administer employee benefits going forward.
Here are a few tips to help guide your process:
1. Schedule meetings, surveys, and other ways to connect with employees
In many ways, your people are a barometer for how well open enrollment went—and how well it can go in the future. Their insight can also help you build a case for changes to your benefits program. Connecting with them early in the calendar year is a chance to show that you're listening, especially if they raised issues about benefits at the end of last year.
Gathering your entire workforce together to talk about health benefits might not be feasible. There are other ways you can lead the process. For instance:
Facilitate informal check-ins, and meet with employee groups from different departments. Perhaps you can meet with one workgroup per day, a couple of groups per week. Keep things flexible, even if it means hosting multiple meetings per group, so you can hear from as many voices as possible.
When you meet with groups, return to feedback you gathered during open enrollment—the good and the bad. Follow up directly with people who might have raised critical points, or who might have brought issues to the table that you were not able to solve in December.
You can also distribute surveys so people can share feedback in writing, even anonymously if they wish. Ask them what's working, what's not, and what they'd like to change about benefits, open enrollment, or both. You can also use this survey to find out if they're happy with their plan, or if they want the company to explore new carriers.
2. Revisit the way you communicate about benefits
Use this opportunity to review your communications strategy with a critical eye. Were people stressed or caught off guard when open enrollment came around last year? This could be a sign that last year's benefits communications plan didn't work.
Now might be a good time to bring new energy into your benefits communications plan. Maybe last year's email campaign fell flat, or messages just sat in people's in-boxes. What other messaging tools can you use? Is video an option? Monthly webinars or gatherings?
Have you considered bringing in a third-party communications specialist or team that focuses on internal employee communications? Now might be a good time to explore options, and check to see how doing so would align with your budget.
3. Take essential information up the chain
Eventually, you're going to connect with senior leaders about benefits—especially if employees are unhappy. After all, benefits are a key part of employee retention.
If issues that came up during open enrollment are still coming up, there's no reason to expect that they'll just "fix themselves."
If you shelved an idea during open enrollment because it was too late to address it, now's the time to come back to it, along with supporting data. This could involve updating your communications strategy, exploring new carriers, or making another strategic change to your benefits plan.
Your critical review might also lead to changing your benefits administration software, or investing in benefits administration software for the first time. As you consider software options, look for a solution that includes the type of employee-friendly features, and back-end management support, that will help solve challenges, and create new levels of employee engagement. 
Last year's data, and this year's conversations, can tell you where you're hitting the marks, and where you're falling short.
Almost every open enrollment period will include highs and lows. Make note of where you excelled, and where you can use a boost. Whether or not your benefits administration needs a complete overhaul, a slight nudging, or new software support, last year's information, along with employee insight, can help lead the way forward.
If last year's open enrollment wasn't the smoothest, don't worry. Put critical data to use as you prepare for this year. In addition, learn more about ways you can optimize your benefits picture with benefits administration software. Contact a BeneTrac representative for a consultation.
Contact Us