| 3 MIN READ
Three Tips to Help Manage and Communicate Leave of Absence Policies
When an employee needs to take a leave of absence, it can often come about pretty quickly, without leaving much time for HR and managers to coordinate with other leave of absence requests.
There's a lot to consider when you are trying to coordinate employee leaves of absence.
You want to help employees with their specific needs. You also want to coordinate with workgroups to help manage workflow issues that may come up when multiple employees are out for an extended period of time. You may even need to coordinate with trusted partners and vendors to maintain cohesive relationships.
Beyond the people involved, you also want to make sure your organization is compliant with various federal, state, and local regulations related to leaves of absence. 
Leaves of Absence and Federal Statutes
Three federal laws that may impact leaves of absence:
The Family Medical Leave Act (FMLA)
Americans with Disabilities Act (ADA)
The Uniformed Services Employment and Reemployment Rights Act (USERRA)
Determining which laws and regulations are applicable to a situation can depend on many things including, but not limited to: how many employees you have; the nature of an employee's leave; and whether or not an employee is eligible for different types of leave.
In many cases you may need to coordinate multiple laws or regulations as well as your company's policies related to sick leave, vacation time, and/or bereavement leave.
What can HR professionals do when so many variables related to leaves of absence intersect?
As much as anything else, you want to be as proactive as possible when it comes to managing and communicating your leave of absence policies. Keep reading to discover three tips that can support your efforts.
Benefits administration is a year-long effort that you can simplify with benefits administration software like BeneTrac. Find out how BeneTrac can help you keep your benefits administration efforts on track. Request a demo, and learn more.
Request your demo
Your Leave of Absence Policy
One of the first things you want to do is determine how a given leave of absence requests aligns with federal, state and local laws and regulations, as well as your organization's leave of absence policies and procedures. Here are three tips to help you plan, and respond to leave of absence requests in a way that is compliant and consistent.
Communicate, post, and be consistent about your leave of absence policies.
Sometimes, an employee will mention in their leave of absence request that they read something in the employee handbook, but they're not sure if it still applies. In some cases, they may be working off of something they've heard from other employees. Both situations beg the following questions:
Is your employee handbook up-to-date?
Have you clearly spelled out various policies and procedures related to leaves of absence? 
Have there been cases at your workplace where managers make leave-related promises that go beyond, or conflict with your policy?
Some employees will go to managers first to find out the steps they need to take to request a leave of absence. Therefore, you want to make sure managers understand your policies, and communicate consistently with how they're written.
If required, you should post notices regarding leave. The FMLA poster must be displayed in plain view where all employees and applicants can readily see it.  If a significant portion of an employer's employees do not read and write English, the employer must provide the poster in a language in which the employees can read and write. The FMLA requires covered employers to provide a general notice about FMLA in employee handbooks and policy manuals if they have one. If they don't have a handbook, they must distribute a general notice to new employees upon hire.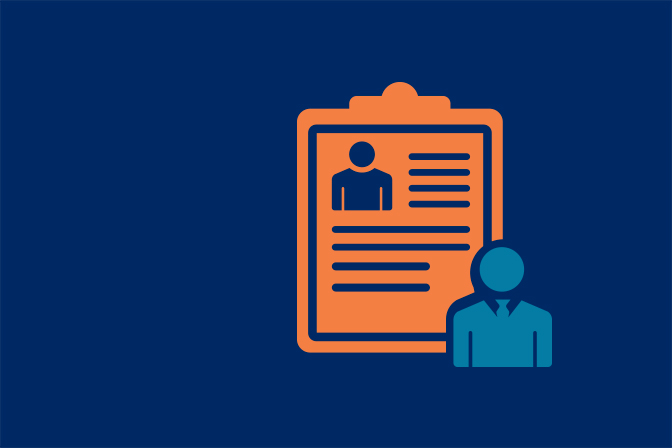 Listen to what employees say, and let their words help guide your decisions.
Sometimes, your employees will make certain statements or key phrases that can prompt you to seek further clarification related to the nature of their leave request.
For instance, if an employee mentions a health condition—either their own, or that of a family member—you can inquire to find out Information necessary to determine which leaves may be applicable.
Here are a couple of other considerations related to seeking more information:
Is a health situation work related? If so, it might be covered by workers' compensation.
Is the ill family member illness covered by FMLA or state or local leave law?
Is the need for leave sporadic? Intermittent leave may be appropriate
Write as much down as possible. 
As an HR professional, you want to be mindful when it comes to stating the terms and conditions of any leave of absence. There have been FMLA-related cases where members of HR have been named in lawsuits for having interfered with leave of absence decisions, and an employee's rights.
With this in mind, when it comes to leave of absence requests and decisions, be sure to document your process. You may also want to get employees to acknowledge in writing that they understand any final decisions.
When you're dealing with leave of absence requests—especially when you're trying to coordinate multiple leaves of absence—communication and consistency are key. Just one employee lawsuit, or even the threat of a lawsuit, over a leave of absence issue can cause considerable damage to your employer brand, especially in a competitive hiring environment.
The way you administer and communicate your benefits program, and support workers in times of emergency or urgent need, can help encourage a greater trust among all employees. Contact a BeneTrac representative to learn more.
Contact Us